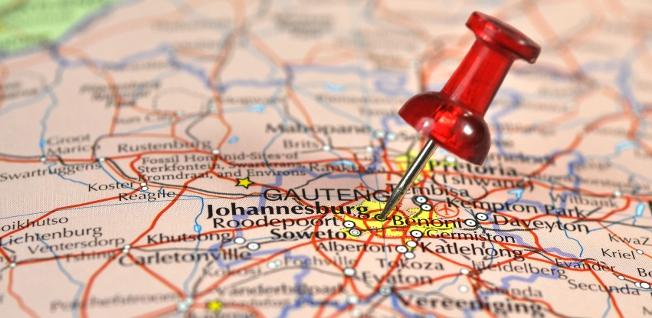 Johannesburg presents a world-in-one for tourists wishing to sample and savour the delectable delights of this pulsating hub of electrifying energy. Where else in Africa can one find a colourful explosion of culture, cuisine, entertainment, activities for the adrenaline addicted, wildlife and a history far from bland all in one spot? Locals lovingly refer to it as the City of Gold, and indeed, it is a treasure house just waiting to be explored.
1. Nelson Mandela National Museum
The first democratic president of South Africa and Nobel Peace Prize Laureate, Nelson Mandela's house in Soweto is a worthy worthwhile point of interest.
2. Gold Reef City
This world renowned theme park should be on every tourist's itinerary list. A myriad of thrilling adrenaline adventures await the whole family. In addition to the heart stopping amusement park rides, Gold Reef City houses a casino and a reproduction of a mining town which highlights a tour down a mine shaft.
3. Walter Sisulu National Botanical Gardens
Framed picturesquely against the Witpoortjie waterfall, this stunning garden boasts 300 hectares of landscaped and natural veld areas.
4. Museum Africa
This museum of note displays exhibits and collections which focus particularly on local African cultures, history and archaeology. A must see is the impressive rock art collection. Local artists are celebrated as well as Pre-Raphaelite and Impressionist paintings.
5. Hector Peterson Memorial and Museum
This memorial has become a symbol of resistance against the apartheid regime and a worthy tribute to Hector Peterson, the 12 year old boy shot by the police on 16 June during the 1976 student uprisings. On display are photographic exhibits which detail the events of that day.
6. Oriental Plaza
Regarded as the Jewel of the shopping price Mecca of South Africa, the Oriental Plaza is a real treat for tourists who are ardent bargain-shoppers. Over 360 shops with the best selection of designer wear of both local and international brand Houses are located here. The food catered for by the restaurants tempts palates that enjoy ethnic and spicy cuisine.
7. Carlton Centre Observation Deck
The Top of Africa observation deck situated on the 50th floor of the Carlton Centre high rise offers scintillating views of Johannesburg.
8. Cradle of Humankind World Heritage Site
One of South Africa's eight World Heritage sites and home to about 40% of the world's human ancestor fossils. 53 000 hectares protects a wide range of flora and fauna.
9. Lion Park
Admire the king of the jungle from the safety and comfort from your own car with the option of a hands-on experience with lion cubs. The park is home to just over 80 lions as well as other species of wildlife. Cheetahs, zebra, antelope, wild dogs giraffes are just some of the animals that can be seen.
10. Montecasino
Lauded as the entertainment complex in Johannesburg, it is simply s must-see for every visitor. A movie theatre, bird sanctuary, tenpin bowling, a number of theatres, casino and a whole host of restaurants, coffee shops and a musical fountain to delight both the young and old.
https://www.easytravel.co.za/wp-content/uploads/2013/07/activities_in_johannesburg.jpg
318
652
Zulfah Abrahams
http://www.easytravel.co.za/wp-content/uploads/2017/11/et_web_logo.png
Zulfah Abrahams
2013-07-09 12:27:22
2013-07-09 12:28:08
Top 10 things tourists should not miss in Johannesburg