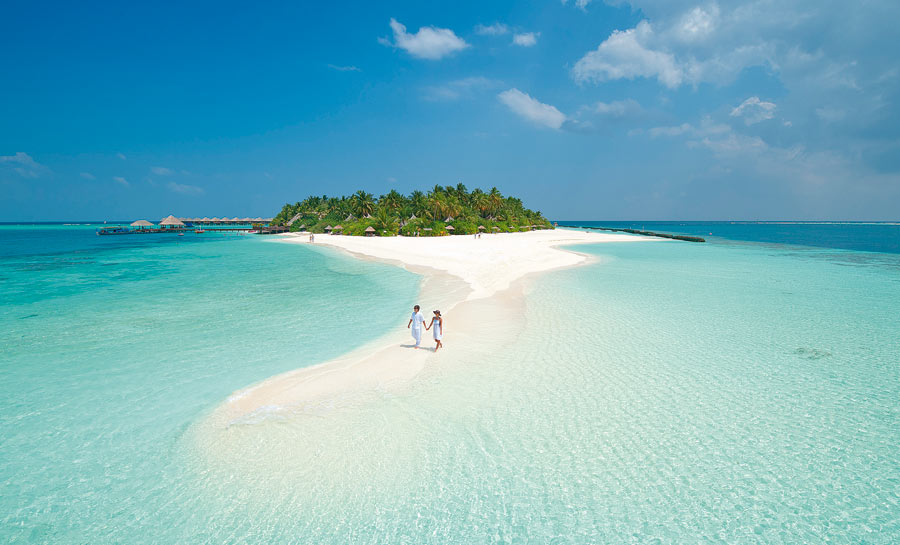 The sun-kissed islands of Maldives have long been held as a favourite destination for holidaymakers. This tourist hotspot comprise of 1 190 islands stretched across 35 000 miles in the Indian Ocean and is regarded to be the world's best tropical beach destination. While the Maldives islands presents a haven for water sports lovers, there are a variety of other ways in which to enjoy a holiday here island-style.
1. Take in a spa treatment
The secluded setting of tropical islands and the soothing sound of the waves, soft sand beneath your feet and dazzling blue skies above will envelope you in a cocoon of relaxation and serenity. Indulge yourself in world class spa treatments every resort in the Maldives offers. Luxury treatments and packages vary depending on which resort you choose.
2. An aerial Seaplane Photo Flight tour for the perfect view of the islands
The spectacular panoramic views of the Maldives islands offered by Seaplane photo flight tours are magical and definitely worth an experience. Fly over crystal clear pristine waters, unspoilt islands, lagoons, and be mesmerised by sightings of schools of fish and dolphins, manta and sting rays from above. This experience is one of the most memorable highlights on a visitor's itinerary list.
3. Night fishing reef adventures
Seeing that the Maldives are an island nation, it comes as no surprise that fishing is interlaced in Maldivian culture from daily activities to cuisine. On a night fishing experience (which many resorts offer) you get to experience authentic island life. The boat departs just before sundown to settle at a perfect fishing spot. You will be instructed on how to use lines, hooks and sinkers; and with bait provided even the inexperienced in fishing stand a great chance of catching a fish.
4. Sightseeing around the capital
The city of Male' is not only the capital of the Maldives, but the smallest capital city of all capital cities. The diminutive size does not impact on the number of attractions offered to tourists. The foremost among which is the National Museum located in the former Sultan's Palace. The museum boasts valuable relics, regal objects and artefacts dated from the pre-Islamic era.
5. Scuba dive at the Maldives Victory
The Maldives Victory vessel makes for an extraordinary scuba diving experience. The ship which sunk in 1981 is nestled below the waves on the Hulhule House Reef. What makes scuba diving here extra special and a favourite with enthusiasts of the sport is navigating through the tricky currents, the abundance in picturesque fresh coral and dazzlingly colourful schools of fish. For those novice scuba divers wanting the experience, expert guides are available.
https://www.easytravel.co.za/wp-content/uploads/2013/10/Maldives.jpg
545
900
Zulfah Abrahams
http://www.easytravel.co.za/wp-content/uploads/2017/11/et_web_logo.png
Zulfah Abrahams
2013-10-25 10:00:02
2015-02-09 19:13:23
5 Things to do on holiday in the Maldives – the world's best tropical beach destination