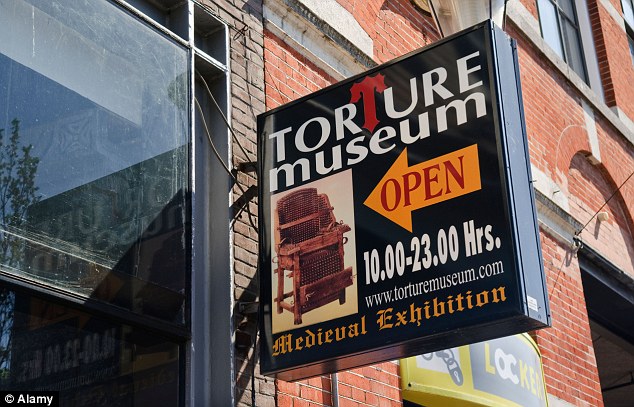 The list of the world's most weird and strange extends to include museums around the globe that have become tourist attractions noted for the bizarre collections housed within their walls. If ever you're in one of the destinations listed below and find yourself wanting a taste of something different, a visit to one of these weird museums will definitely provide something out of the ordinary.
Dog Collar Museum – Leeds, UK
Leeds Castle, stretching across 500 acres of land, showcases a 'unique collection of historic and fascinating dog collars'. The collection, which has more than 100 dog collars and other related items, tells a canine cuff tale which spans five centuries. Visitors can marvel at hunting dogs' strong collars to 21st-century fashion bling collars. Also exhibited at the castle is a more conventional display of Henry VIII memorabilia.
The Museum of Bad Art – Boston, USA
The Museum of Bad Art is the only museum in the world devoted to the collection, preservation, exhibition and celebration of bad art in all its forms. The museum has in its collection over 400 of terrible art pieces. Only 40 pieces can be exhibited at a time due to space constrictions. Specific themes on display include 'blue people', 'poor traits' and 'unlikely landscapes, seascapes and still lifes'. Art pieces depict conflicting colours, disproportionate figures and a general lack of talent that do not fail to amuse visitors to the museum.
Museum of Medieval Torture Instruments – Prague, Czech Republic
Ever wondered how confessions were extracted in the Middle Ages? The Museum of Medieval Torture Instruments has on display more than 60 torture devices used to forcibly gain confessions from alleged heretics; one such instrument is the Head Crusher. Also on hand are tutorials which helpfully explain how each device is used.

Leila's Hair Museum – Missouri, USA
The strange artifacts found in Leila's Hair Museum consist of human hair. Wreaths, bracelets, pictures and other fascinating objects d'art have been fashioned out of beards, fringes and other human hair cut offs. More than 2 000 items are exhibited.
Parasite Museum – Tokyo, Japan
Where would you find 300 different varieties of parasites all in one place? The parasite museum in Tokyo, founded by four scientists specialising in parasites, also doubles as a research facility. Pride of place is given to a 30 foot tapeworm that was pulled out of a woman.
Museum of Funeral Carriages – Barcelona, Spain
Macabre it may be but the Museum of Funeral Carriages is a top attraction for visitors to Barcelona. Anyone wanting to have a look at 18th century flamboyant funeral carriages need to first report to the Municipal's Funeral Services. They will then be directed to the basement by a security guard where the exhibition is under lock and key.

Currywurst Museum – Berlin, Germany
The city of Berlin boasts plenty of world class attractions. The existence of the Currywurst museum, in all its ketchup red splendor, may raise a few eyebrows but the currywurst is the national favourite dish in Germany. Learn all there is to know about this spicy sausage delight, experience a sensory explosion or be a pretend cart owner behind a mock currywurst stand.
https://www.easytravel.co.za/wp-content/uploads/2013/12/tortue_museum.jpg
407
634
Zulfah Abrahams
http://www.easytravel.co.za/wp-content/uploads/2017/11/et_web_logo.png
Zulfah Abrahams
2013-12-11 12:35:12
2015-02-09 18:57:52
7 Weird museums around the globe