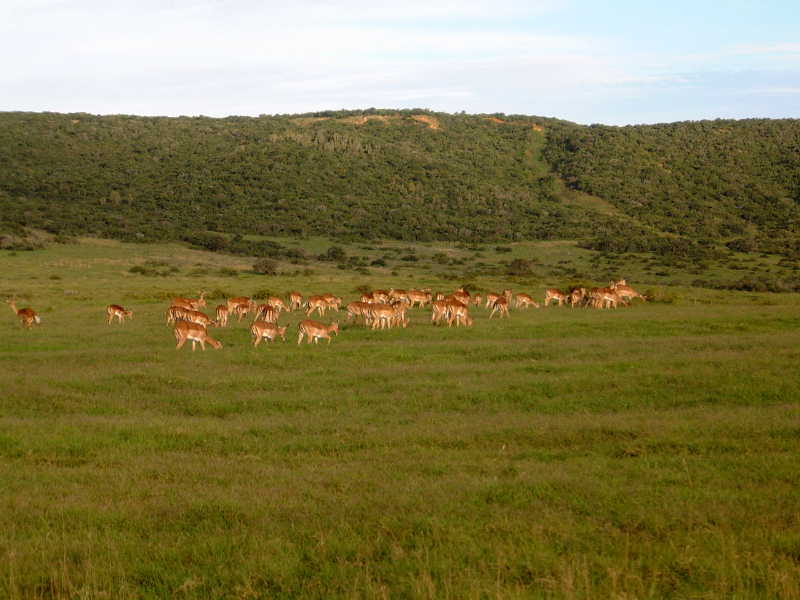 In a collaborative effort, the fourth largest game reserve to be established in Mpumalanga is in the pipeline. The Mpumalanga Tourism and Parks Agency (MTPA) and other interested parties have come together to look into a project that aims to boost eco tourism and job creation in the area.
The proposed plan sees a 120 000 hectare central escarpment game reserve that would make it Mpumalanga's fourth largest game reserve.
"Although the idea is still in its very early days, MTPA is entertaining the possibility of making this reserve a reality," said Brian Morris, senior manager for protected areas expansion and establishment.
"The reserve would boost eco-tourism and job creation. There is more than enough space to accommodate animals and everyone is supportive of the initiative," said Philip Owen, the chairman of the Houtbosloop Environment Action Link, "a lot of footwork still needs to be done though".
He added that the central escarpment game reserve would be distinctive – integrating features of the Lowveld, Middleveld and Highveld.
A provisional objective was to create an enclosure around the entire proposed area so that suitable numbers of game such as impala, zebra, blue wildebeest, eland and giraffe can be introduced.
"The absence of larger herbivores has led to areas which are wildly overgrown and almost inaccessible, so these animals will need to be introduced to make way for the Big Five," said Oscar Osberg, manager of Sudwala Lodge, who contributed to the development of the proposal. He said that the idea was for the Big Five to be brought into the reserve eventually.
"Such a proposed reserve is a massive undertaking, which can only be successful if all landowners and stakeholders in the potentially affected area support the initiative," Osberg said. Local residents and other interested stakeholders were canvassed for their comments and input about the proposed plan to establish the central escarpment game reserve in the area.
Currently, the area designated for the new game reserve is utilized for a number of purposes such as tourism, forestry and farming. This does not hamper the proposed plans as Osberg points out, "The proposed reserve will be managed to accommodate all these diverse forms of current land use by utilising mitigation measures such as fencing and using technology to monitor and manage potentially dangerous game"
The MTPA's priority list does not include the development of the central escarpment reserve at just yet.
"Savannah conservation areas are already well-established, and at the moment we are focusing on establishing protected environments in the threatened grassland and wetland ecosystems in the Highveld of the province, which are under-represented," said Morris.
https://www.easytravel.co.za/wp-content/uploads/2013/10/game_reserve.jpg
600
800
Zulfah Abrahams
http://www.easytravel.co.za/wp-content/uploads/2017/11/et_web_logo.png
Zulfah Abrahams
2013-10-24 08:31:25
2015-02-09 19:14:32
Fourth largest game reserve for Mpumalanga in the pipeline