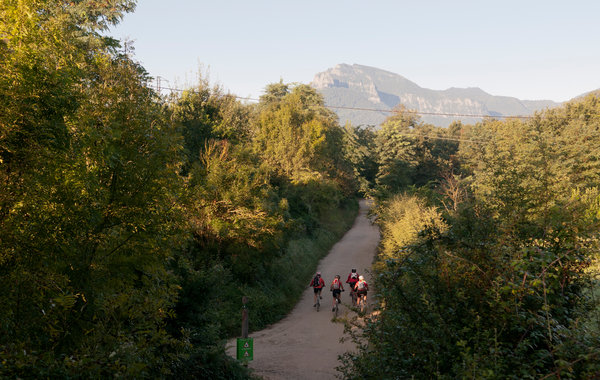 Holiday travel has become much more than just exciting exotic locations and soaking up the local culture as holidaymakers demand much more out of their travel experiences. Adventure activity holidays are becoming increasingly popular with more and more requests being made for sightseeing tours coupled with adrenaline-driven activities such as horseback riding, safaris, white water rafting, hiking, rock climbing, camping and zip lining in the hope for the more definitive holiday experience.
Adventure activity holidays in Spain can provide ultimate thrilling experiences with the added magic of picturesque landscapes. If you thought that all Spain had to offer was bullfighting and Flamenco dancing, then be prepared to be wonderfully surprised. Exquisite mountain ranges, miles and miles of coastline, olive groves, rivers and caves all showcase the natural marvels of Spain and sets the scene for all sorts of action-packed adventures.
Hiking is a popular adventure activity that is suited to the whole family and reveals Spain's history and natural beauty in all its glory. Soak up the essence of Spain on a hiking expedition. There are plenty of footpaths, country lanes and forest tracks to meander along. There are hiking tours that cater for all levels and pace. The Circular Route Togores in Catalunya, rich in history, is perfect for the moderate hiking enthusiast. Collserola National park is also known as the 'green lung' of Spain and has enough wooded hills to delight the adventure seeker.
Traverse carefully designed horse trails on mild mannered horses on a number of horseback riding tours deep into beech forests, medieval fishing villages; circumvent extinct volcanoes or Spain's charming coastline. Spain's gorgeous geographic diversity from the towering Pyrenees in the north to the sun-kissed Mediterranean in southern Spain makes for riveting horseback riding adventures whilst exploring the deep cultural and historical roots of Spain.
A recent addition to the action-packed activities on offer on a visit to Spain is the growing popularity of zip lining adventures. The thrill unique to zip lining while whizzing through the air along the tree tops or inside canyons definitely contributes to the definitive holiday adventure. Zip lining circuits can be found at adventure parks too which provide rides that are family friendly as well as catering for the more intrepid adult adventurer.
A novel aerial adventure is gliding through the air 3 000 feet high on a hot air balloon ride. Admire panoramic views as only a hot air balloon ride can provide. Early morning rides make for the best experiences. Rides last anything from an hour to three hours long across diverse spectacular landscapes and unique points of interest.
Adrenaline addicted adventurers will be happy to note that white water rafting is growing in popularity in Spain. The surging Noguera Pallasera River provides 28 miles of foaming water on which to canoe, kayak or raft. An alternative aquatic activity is to ride the roaring river on a hydrospeed (a version of a boogie board for water). The best times to test your skills against the river would be in May or June with the swollen river fed by the snowmelt from the mountains.
No matter your choice of adventure activity, be it by air, water or on horseback, your holiday in Spain is sure to be unforgettable, packed with plenty of fun.
Picture credit: Stefano Buonamici
https://www.easytravel.co.za/wp-content/uploads/2013/08/hiking-in-Spain.jpg
380
600
Zulfah Abrahams
http://www.easytravel.co.za/wp-content/uploads/2017/11/et_web_logo.png
Zulfah Abrahams
2013-08-15 12:38:32
2013-08-15 12:38:32
Adventure activity holidays in Spain