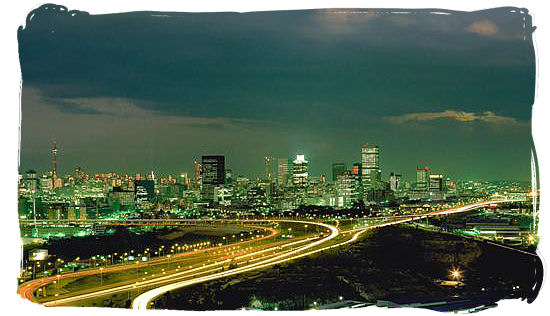 South Africa showcases a treasure trove of tourist attractions not to be missed. With its world of wildlife, majestic mountains, breathtaking beaches and diverse cultures, it is easy to see why South Africa has become a favourite holiday destination. Like in any other country whilst on travel, one has to heed certain precautionary steps whilst on travel in South Africa to ensure a happy and safe trip.
What can a tourist expect from a visit to this country located at the southern most tip of Africa? South Africans lovingly refer to their country as the 'Rainbow Nation' and an international visitor quickly identifies with the magic and charm held in abundance here. Warm pleasant all-year round weather, a diverse variety of flora and fauna, many exquisite natural wonders including World Heritage sites, colourful cultures, sumptuous cuisine and an array of delightful activities to thrill both young and old.
By following a few basic rules holidaymakers whilst on travel to South Africa can ensure a memorable pleasant stay and a yearning to come back again.
Avoid hotspots of crime.
In certain major cities, like Johannesburg, there are higher risk areas which would be very wise for any tourist to avoid. If the township experience is of interest, a safer option would be to opt for one of many guided tours available with reputable tour companies. Another safety tip is to not venture out at night in dodgy areas.
Be vigilant
Whilst it is important to be vigilant about your person and your possessions during the day, it is even more critical that at night you pay closer attention to being safe. Do not leave your belongings unattended, not even in the hotel foyer. Ensure that doors are locked whether in your hotel room or when driving about in your rented car.
Standard travel precautions
A basic safety tip is to not have your valuables visible. It is not a good idea to carry around expensive jewellery or have wallets and purses lying around. Expensive valuable items should be locked away for safekeeping. Wear pouches well concealed under clothing that holds cash, cards, keys or important documents. It is also safer to not carry wads of cash. Modern conveniences of credit cards and debit cards have the added incentive of being a safer option for travellers. Highly prized digital cameras should rather be enclosed in bags than displayed around the neck.
Be forearmed by being informed
Familiarise yourself with the city or cities you will be visiting. Contact local information bureaus, hotels or people who have visited the areas for more information. Local people too are more than happy to help.
Guarantee your safety by using the services of reputable companies
Use only reputable companies when hiring taxis, rental cars or when opting to take a tour. It is good to know that road infrastructure is well maintained in South Africa and driving on national roads is a pleasure.
https://www.easytravel.co.za/wp-content/uploads/2013/07/staying_safe_in_south_africa.jpg
316
550
Zulfah Abrahams
http://www.easytravel.co.za/wp-content/uploads/2017/11/et_web_logo.png
Zulfah Abrahams
2013-07-17 10:50:24
2013-07-17 10:50:24
Tips to staying safe whilst travelling in South Africa