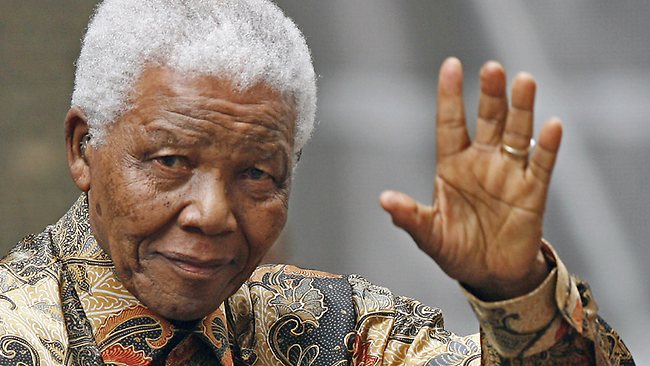 For both local and overseas visitors wanting to remember South Africa's famous freedom fighter, there is a wealth of significant landmarks across the country linked to Nelson Mandela that has been made accessible.
Johannesburg
Nelson Mandela spent a significant portion of his time in the city of Johannesburg before his imprisonment on Robben Island and after his release. Here you will find the numerous museums linked to his name.
1. Constitution Hill. A former fort that served as a prison for white male prisoners. Nelson Mandela was held in this 'whites only' prison while awaiting the Rivonia Trial. Another famous inmate of this prison was Mahatma Gandhi.
2. Lilliesleaf Farm – this property has been awarded Heritage status which has been linked significantly with the liberation struggle in South Africa. It was once the headquarters for the banned military wing of the ANC, Umkhonto we Sizwe and where Nelson Mandela posed as a caretaker, the facade behind which he and other leaders planned the activities and campaigns of the ANC.
3. Vilakazi Street- arguably the most famous street in Johannesburg and South Africa. Its claim to fame is having been home to two Nobel Peace Prize laureates: Nelson Mandela and Archbishop Emeritus Desmond Tutu. Nelson Mandela lived here for 16 years; his former home has been turned into a museum – The Nelson Mandela National Museum which is also a National Heritage Site.
4. Nelson Mandela Centre of Memory in Houghton. The Centre was inaugurated by Madiba himself in 2004 and makes available to the public an impressive source of information of his life and times. Visits are made by appointment only.
5. Nelson Mandela Square in Sandton City has a 6 metre tall bronze statue of the most loved first democratic president.
6. Nelson Mandela the Shadow Boxer statue located in the city centre, between Chancellor House and the Magistrate's Court.
7. Chancellor House. At one time the only black-owned law firm was housed in Chancellor house. This building served as the law offices for Nelson Mandela and Oliver Tambo.
8. Nelson Mandela Yard. A small single room house in Alexandra Township was once his home for a short period, between 1941 and 1942.
9. Peacemakers Museum – South Africa's Nobel Peace Prize Laureates are celebrated here including Nelson Mandela.
10. Apartheid Museum – For visitors wanting a glimpse into what South Africa was like under the devastating control of apartheid, this museum is a must stop. The Nelson Mandela exhibition forms one of 22 insightful displays.
Pretoria
11. The Union Buildings proudly boasts of a 9 metre bronze statue of Nelson Mandela. This is one of the latest tributes, unveiled on 16th December 2013.
Cape Town
12. Robben Island – now a museum was once the home of South Africa's freedom fighters against the oppressive apartheid regime. Nelson Mandela called the former prison home for twenty seven years where he held the beacon of hope for a democratic South Africa. Situated off the coast of Cape Town, the island is now a world renowned Museum and Heritage site that reflects the triumph of the human spirit. A reconstruction of Nelson Mandela's prison cell with pictures and objects is on display.
Pietermaritzburg
13. Nelson Mandela Capture Site – the unassuming KwaZulu Midlands landscape is home to a dramatic sculpture that was commissioned to mark a moment that altered the course of South Africa's history – the capturing and arrest of Nelson Mandela in 1965 that led to him being imprisoned for 27 years. The impressive sculpture comprises of 50 linear vertical steel columns that depict visually shifting images of Nelson Mandela.
https://www.easytravel.co.za/wp-content/uploads/2014/01/Nelson-Mandela.jpg
366
650
Zulfah Abrahams
http://www.easytravel.co.za/wp-content/uploads/2017/11/et_web_logo.png
Zulfah Abrahams
2014-01-17 12:08:16
2015-02-09 18:44:30
A tourist's guide to paying tribute to Nelson Mandela