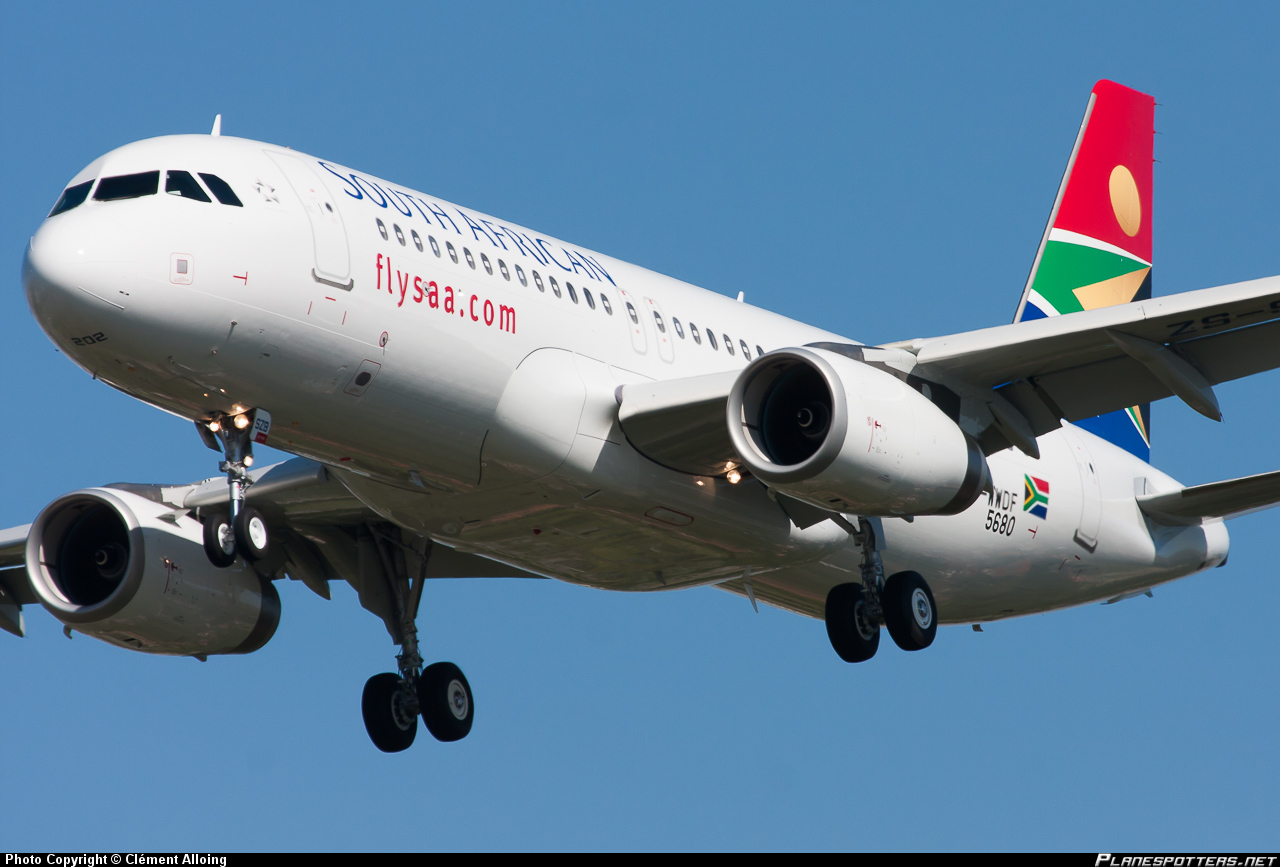 South African Airway's initiative to turning around its financial woes began with it securing a contract with Standard Charter Bank to finance half of the airline's order of 20 Airbus A320s. Two of the 10 A320 aircraft have already been delivered to SAA.
It is hoped that the fuel efficient A320 aircraft, destined for domestic and regional flight routes, will channel the South African airline back into profit making margins. SAA hopes to strengthen its expansion plans in Africa with the aim of being the carrier of choice on the continent.
This first step, in yet another turnaround strategy for SAA, was made possible after the airline secured finance from UK-based Standard Chartered Bank, an influential aviation finance company. The value of the contract between South Africa's national carrier and Africa's biggest airline and Standard Chartered Bank remains undisclosed.
Monwabisi Kalawe, recently appointed CEO of SAA said, "The deal will significantly enhance SAA's domestic and regional growth strategy … the aircraft are central to SAA's plans to provide an efficient and comprehensive regional route network."
In addition to its domestic routes, SAA plans on introducing new aircraft on its long-haul routes which has been a major cash drain on the airline's accounting sheets.
"Our long-term turnaround strategy has identified some big ticket items responsible for our high operating costs. These include high fuel costs as well as the use of fuel-inefficient aircraft. This deal provides the necessary solution by securing a new generation, fuel efficient fleet for us," said Kalawe.
A melange of contributing factors has been the cause of SAA's financial woes: exchange rate volatility, a fiercely competitive air travel market and rising fuel costs with fuel bearing the heaviest weight. The duration of most of SAA's long-haul flights average above six-and-a-half hours. The longer the flight, the more fuel is needed. SAA's fuel bill saw its operating costs increase by R 2.2bn which resulted in a loss of R 1.25bn in 2012.
"We are delighted to receive our first two A320 aircraft. Operating a modern and homogenous fleet plays a significant role in cost reduction and boosting revenue. The A320 will assist SAA to achieve this while providing our passengers with a more superior cabin product," said Kalawe. The A 320 aircraft pumps new lifeblood into the airline's fleet as it retires its aging fleet of Boeings.
The A 320 airplanes boast IAE-V2500 engines and is characterised by a two cabin arrangement which allows for the seating of 24 passengers in business class and 114 in economy.
John Leahy, Airbus Chief Operating Officer is equally confident that SAA's has made the right choice in choosing A320 aircraft to help shed its loss-making reputation. "SAA has long been regarded as a bellwether for Africa on aircraft selection and we are looking forward to expanding our relationship. Our reliable, fuel efficient and comfortable A320s will give SAA a competitive edge and help the airline achieve sustainable profitability," he said.
Picture Credit:Clement Alloing
Search cheap domestic flights
https://www.easytravel.co.za/wp-content/uploads/2013/08/South-African-Airways-Airbus-A320-200.jpg
867
1280
Zulfah Abrahams
http://www.easytravel.co.za/wp-content/uploads/2017/11/et_web_logo.png
Zulfah Abrahams
2013-08-07 09:38:28
2013-08-07 10:01:41
SAA's latest acquisition of two Airbus A320s pumps new lifeblood into its fleet