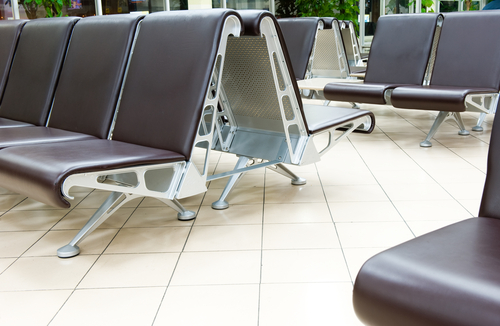 Surviving a long stopover begins with a change in perception. Glass half full or half empty? Airport stopovers are becoming more of a traveller's reality as airlines, in their efforts to lower operating costs, are decreasing the more expensive direct flight option. A traveller's survival guide to long stopovers begins with a positive frame of mind, forethought and planning.
Research the airport's facilities
Seeing that an airport may be where you will be spending a good few hours, it is well worth taking a look a closer look at the airport's facilities. Information is vital. Most of the larger busier airports have extensive facilities to soothe away the stress and strains of air travel.
The airport's website is ideally your first go-to-point for information. Are there pay-to-enter lounges, restaurants, shops, shower facilities, spa treatment facilities, gym, children entertainment areas, internet facilities or any other facilities of interest to you? However unlikely it may be, should the airport you're researching not have found its digital voice, ask your travel agent or family and friends who have been to the airport before for more ideas on how to make the most of your stopover time there.
You may not want to carry around unnecessary baggage that weighs you down. Investigate whether there is baggage deposit services available to store baggage that you will not need while you make the most of the airport's stopover facilities.
Long stopover activities for travellers
• Take in a short sight-seeing tour
A long stopover, of more than five hours between flights, is an ideal opportunity to take in the city's local tourist attractions that are in close proximity to the airport. Making use of the direct trains or bus services is a wiser option than expensive taxi fares and safer should the city suffer heavy congested traffic.
• Exercise
After being seated for hours during a long-haul flight, aching muscles and joints will be in need of a good stretch. A good long walk around the airport will be good for keeping the circulation in your body going and will give you the opportunity to become familiar with the layout of the airport. You could also use the exercise to find the next flight's departure gate and not waste unnecessary time in trying to find it just before your flight takes off.
• Pamper and refresh weary body
A great idea would be to treat you to a massage or an indulgent facial should the airport offer Spa treatment facilities. A rejuvenated body goes a long way to making a weary traveller feel loads better.
• Window shopping whiles away the time quite easily
Window shopping can be as fun as regular shopping but without adding to the weight of your luggage with unnecessary items.
https://www.easytravel.co.za/wp-content/uploads/2013/08/Long-haul-flights.jpg
326
500
Zulfah Abrahams
http://www.easytravel.co.za/wp-content/uploads/2017/11/et_web_logo.png
Zulfah Abrahams
2013-08-08 08:12:18
2013-08-08 08:12:18
A traveller's survival guide to long stopovers