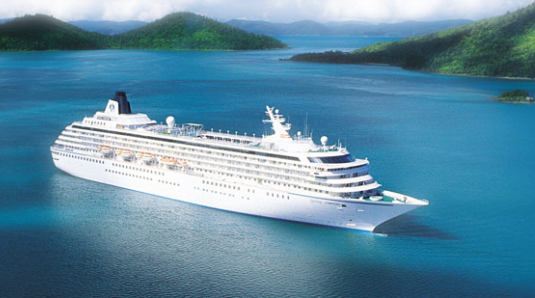 Put the wind in your sails and recharge body, mind and soul in a wide variety of ways on board the all-accommodating cruise liner. Cruise holidays are fast becoming the perfect choice for families and honeymooners.
The legion of family friendly activities, new and exciting locations and the value for money all-in-one pre-paid fare are favourite reasons for cruise holidays being an alternate choice when considering what to do on holiday. The flexibility feature of cruise holidays of short two to three day cruises or the longer seven to ten day cruises are the perfect fit for most holidaymakers wanting a holiday full of excitement and fun. There are distinct advantages to a cruise holiday.
Here are 5 reasons why going on a cruise makes for a great holiday:
1. Cruise holidays are easy to plan. No hassles and endless searching for affordable flights and accommodation needs; or what to do once you get to your destination. All is done for you by a professional travel agent. All you're left with is to choose what suits you best.
2. The all-inclusive pre-paid price includes accommodation, food; twenty-four hour entertainment and an excellent choice of activities are value for money few holidaymakers would want to miss.
3. Stopping at a number of interesting places on a cruise while you relax and indulge in all your favourite activities make it a worthwhile holiday experience. Land based excursions are designed to focus on the highlights of each port visited. This relieves you of having to do research of the must-sees of unfamiliar destinations.
4. New innovations on board cruise liners, stimulating itineraries and exotic destinations make taking a cruise an exciting alternative when considering holidaying options. Finding a cruise package to your needs comfortably is easy with the ample choices of activities on board ship that are offered, catering to the needs of the young and old. Your cruise agent would be the go-to person to providing a comprehensive list of cruise options, and armed with their expertise, knowledge and skills they can provide useful advice of the best cruise companies, cabin choices and any 'extras' that are included in the fare.
5. A wide range of on board amenities is provided to make available as many entertainment activities as possible to accommodate all tastes, desires and lifestyles. It is not uncommon to find multiple swimming pools, gymnasiums, theatres, spas, on board casinos, discos, squash courts and a variety of restaurants on cruise liners.
Bonus Reason: A world in one at your convenience. Going on a cruise is the perfect time to learning something new while having fun. Take a language class, explore your creativity at a pottery class, stretch the muscles in yoga or join a dance class. With so many choices open to guests, being bored on a cruise liner defies the imagination.
https://www.easytravel.co.za/wp-content/uploads/2013/10/cruise-holidays.png
298
535
Zulfah Abrahams
http://www.easytravel.co.za/wp-content/uploads/2017/11/et_web_logo.png
Zulfah Abrahams
2013-10-11 12:04:12
2015-02-09 19:23:07
5 Reasons to go on a cruise