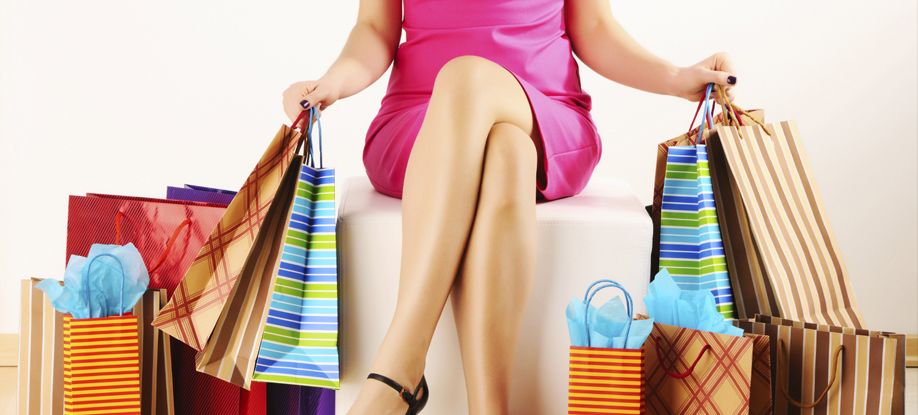 We take a brief look at 6 popular shopping destinations around the globe.
1. Dubai
Dubai has become synonymous with shopping heaven and a worthy premier shopping destination. It comes as no surprise with one of the largest shopping centres in the world – Dubai Mall housing a staggering 1 200 retail shops, 160 food outlets and the world's largest candy store, Candylicious. More akin to a tiny kingdom, the Dubai Mall comes complete with an indoor ski resort, aquarium, theme parks, waterfall and fountains. The Dubai shopping Festival is held in January and February when discounts up to 70% are offered on electronics, clothing and other popular items.
2. Moscow
A surprising entry but a worthy one onto the list is Moscow. Russia's answer to a fashion mecca, shopper's can expect to find everything in between haute couture in exclusive boutiques and gaudy Russian vintage clothing.
3. Milan
The mere mention of Milan conjures up images of haute couture royalty – Versace, Armani and Missoni. The oldest shopping centre in the world – Galleria Vittorio Emanuele II – which opened its doors in Milan in 1877 features Prada, Louis Vuitton and Gucci stores. Not an ideal shopping destination for the budget conscious.
4. Hong Kong
Arguably Asia's best shopping destination, Hong Kong offers world class shopping bargains. In a research study conducted by Global Shopper City Index in 2011, statistics revealed that out of the 87% of tourists to Hong Kong who shop, 76% found an above average satisfaction on receiving value for money. The trick to an enjoyable shopping experience in Hong Kong is not to be intimidated by shop clerk who can easily be mistaken for borderline stalkers.
5. Tokyo
Shinjuku neighbourhood does not fail to impress an avid shopper. Tokyo's most famous shopping district has dazzling eye-popping skyscrapers, department stores, electronic megastores and shopping centres that can only be equaled to high-energy shopping. Good news for shopping lovers, the Globe Shopper City Index reported Tokyo to be an affordable shopping destination and Asia' fourth cheapest city dedicated to providing a distinctive hopping experience.
6. London
London earn its spot as a leading shopping destination as confirmed by the Globe Shopper City Index which finds the city surpassing all other European cities in both the number of shops and how accessible international and local brands are to shoppers. Oxford Street retains its pride of place among the city's shopping destinations with more than one and a half miles of world famous brands such as Selfridges and Top Shop. Camden Market in the north of London caters to the more eclectic singular taste where emerging designer wear to vintage fashion to antique furnishings are on offer.
https://www.easytravel.co.za/wp-content/uploads/2013/10/shopping.jpg
415
918
Zulfah Abrahams
http://www.easytravel.co.za/wp-content/uploads/2017/11/et_web_logo.png
Zulfah Abrahams
2013-10-08 14:10:33
2015-02-09 19:24:58
A brief guide to shopping destinations around the globe