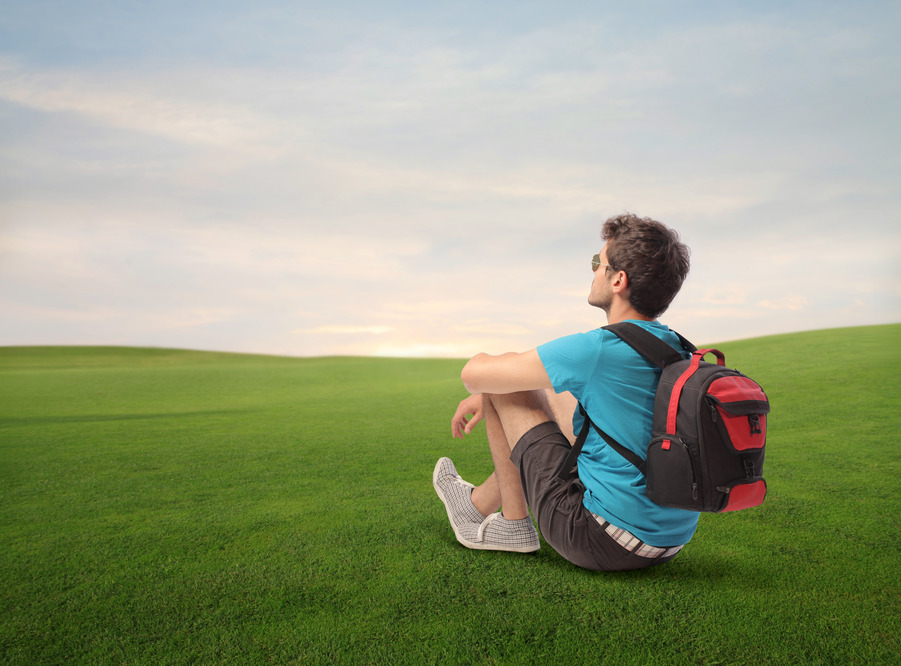 The first rule of thumb when thinking about backpacking is proper planning to ensure a fun and safe adventure. Your friendly travel agent can provide a useful guide in alternative routes, transportation and accommodation options and must-sees. Gather as much information as you can about the places you intend visiting and the accommodation facilities where you will be staying at. The more information you have at hand the better you will be able to pack appropriately.
At the top of the list is your gear – especially your choice in backpack. You will be carrying this piece of equipment with you, possibly trekking across cities and countries so it goes without saying that you choose the best option for you. The right size (big enough to carry all your belonging but small enough to be conveniently carried around on buses, planes or trains), comfort, durability and strong straps are important features to consider. A wise choice in backpacks would be ones that have extra chest or waist straps which help to distribute weight evenly.
Essential items are as individual as the backpacker is. The golden rule of experienced backpackers is to pack light; do not take up unnecessary space with what can be bought conveniently whilst travelling. Be practical and you will prevent unwanted misery and frustration.
The clothes that you pack should cover all weather conditions irrespective of the destinations you choose. Useful items to include are zip lock bags, elastic bands to keep things together. A pair of lightweight sandals or flip flops and comfortable running shoes should be adequate footwear.
Travel insurance is an important consideration for all travellers. A travel agent can best advise on which travel insurance cover is the most suitable option according to cover your needs and pocket. If you're taking along expensive items such as ipads, ipods, digital cameras and cell phones travel insurance will cover you in case they get stolen.
You may be excited while on your backpacking adventure, but you should always practice safety precautions such as taking care of your valuable items. Money and important documents should be safely stored in a money bag under your clothing, close to your person at all times. Keep digital copies of your passport, visas and other important documents. Practising common sense will also keep you out of harm's way.
Backpacking is a mentally and physically challenging way to travel. But the independent spirit and freedom afforded by backpacking are some of the reasons why backpacking remains a favourite way to travel and see the world.
You're thinking of taking the leap and doing something fun? Backpacking may be for you if you:
• Enjoy flexibility of travel
• Do not have the luxury of a large travel budget
• Want to build social confidence by meeting new people from all over the world
• Experience a different culture
http://www.easytravel.co.za/wp-content/uploads/2013/11/Backpacking.jpg
666
901
Zulfah Abrahams
http://www.easytravel.co.za/wp-content/uploads/2017/11/et_web_logo.png
Zulfah Abrahams
2013-11-06 12:14:27
2015-02-09 19:10:58
Backpacking 101 – independent travel at its best