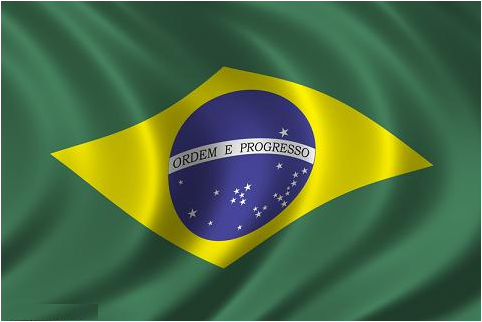 The 7th of September 2013 marks the 191th auspicious Independence Day of Brazil from Portugal in 1822. And in keeping in true Brazilian style of passion, partying and patriotic pleasure, this public holiday is the perfect excuse for flavourful parades, excitement and joy.
Patriotic party parades
While the main parade is held in the capital city of Brasilia in the presence of the President, the city of Rio de Janeiro hosts a military-civic parade too, down Presidente Vargas avenue where thousands upon thousands of proud Brazilians gather in true festival fun. Men, women and children join in the procession's proceedings.
The blending of armed forces, police, fire fighters, military schools and academies, civilian schools, and civil organizations demonstrate Brazilian pride in style. As part of the procession's events, political leaders make use of the occasion to deliver speeches in which Brazilians are reminded of their nation's proud history and heritage and projected future.
Such is the carnival atmosphere in the country that even the pavement is a good enough place to celebrate the historic day with aplomb. Thousands of Brazilians of all ages have a good time on the roadside dancing, singing and waving banners, streamers, balloons and flags.
This festive national holiday is celebrated with much fanfare; families, friends and neighbours all come together in the spirit of togetherness. And what would a party be without food? In homage to their Independence Day, Brazilians partake of traditional food and drinks. Piña coladas, empanadas, hangar steak, fried plantains, and fried pork are enjoyed.
Devoted flag flying fun
Independence Day seems to be the perfect occasion to wear the colours of the Brazilian flag. The national flag is also highly visibly displayed on homes and buildings. Dignified flag hoisting ceremonies and patriotic songs are fervently sung by both the young and old.
Festival fireworks displays
If the Independence Day morning is marked by exciting parades held across the width and breadth of Brazil then fireworks in the evening sees the close of celebrations. Hordes of people gather together in city squares and parks to see the fantastic fusion displays of colourful lights streak and explode across the night sky.
A mar on the celebrations this year was the loudly voiced and public demonstrations of anti-government sentiment from Brazilians unhappy with corruption, as protests erupted on the streets of three cities. Teargas, stun guns and pepper spray were used to contain protesters from disrupting the Independence Day military processions and a celebratory sporting event. Brazil hosted an international football game against Australia in Brasilia. Organizers do admit to the numbers of parade attendees being affected by the thought of violence and heavy police presence.
https://www.easytravel.co.za/wp-content/uploads/2013/09/brazil.png
322
482
Zulfah Abrahams
http://www.easytravel.co.za/wp-content/uploads/2017/11/et_web_logo.png
Zulfah Abrahams
2013-09-10 09:56:58
2013-09-10 09:57:58
Brazil celebrates its 191th anniversary of independence with aplomb