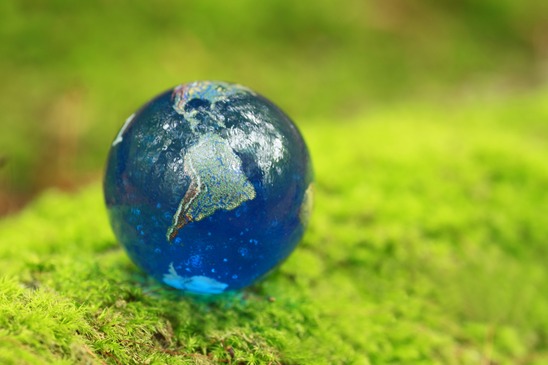 Responsible travel is growing in momentum and the travel industry has sat up and taken notice. Continuous growing worldwide concern for our vulnerable planet has seen many tourists opting to go green and adopt eco friendly practices in order to help save our natural resources and optimise their travel experiences.
The International Ecotourism Society defined eco tourism as "responsible travel to natural areas that conserves the environment and improves the well-being of local people".
In the drive towards conserving biological and cultural diversity, eco tourism and sustainable travel practices have become the critical factors to observing responsible travel behaviour. The history of eco tourism can be traced back to the late 1970s. Twenty years later and the phenomenon has become one of the fastest growing sectors of the global tourism industry.
The benefits of socially and environmentally sound travel principles have highlighted the importance of making green friendly choices in our daily living and incorporating such a lifestyle into the way we travel too. Going green is feel good and requires relatively very little additional effort.
Here are some ways in which you can turn your holiday into a green eco friendly travel experience:
1. Support local communities. By choosing to consume local produce as sourced from farmer's markets, you get to savour authentic nutritious delicious food in addition to experiencing the culture.
2. When making air travel bookings, you would want to fly on the most fuel-efficient aircraft available. The Airbus 345 and Boeing 787 are good examples of eco friendly aircraft.
3. One of the easiest ways to incorporate environmentally friendly principles is to choose eco friendly activities whilst on holiday. Hiking, bicycling, kayaking, provide enormous opportunities for fun and unique perspectives on the landscapes.
4. You can begin planning your eco friendly holiday by researching a region for all it has to offer and appreciate its culture and nature's treasures.
5. Reduce your carbon footprint on holiday by using eco friendly gadgets. Innovative technological developments have produced products such as solar-powered phones and rechargeable batteries.
Seeing that the tourism industry is very much consumer-driven, travellers can influence more ethical travel options being put into practice. Almost every industry is becoming environment conscious and the global travel industry is no exception. The green savvy traveller has plenty of options to making holidays eco friendly too. Green friendly hotels, lodges, tour operators, safari excursions, tourist activities and attractions all cater for the needs and concerns of the eco tourist.
Eco friendly accommodation should bear certification which assures you that the hotel observes energy and water conservation, contributes positively to the environment, holds a responsible position in the local community and has a waste reduction management plan in action.
Minimise your environmental footprint whilst on travel and enjoy the rhythms of the natural world through a green eco friendly travel itinerary.
https://www.easytravel.co.za/wp-content/uploads/2013/08/photodune-2700151-moss-and-globe-xs.jpg
365
548
Zulfah Abrahams
http://www.easytravel.co.za/wp-content/uploads/2017/11/et_web_logo.png
Zulfah Abrahams
2013-08-27 19:16:47
2013-08-27 19:16:47
Turn your holiday into a green eco friendly travel experience